We are the inside NFTs team: Max, Mats, Nolan and Alex.
We are convinced that non-fungible tokens (NFTs) will fundamentally change both gaming and fantasy sports. Yet most people still know far too little about this groundbreaking technology and its possibilities.
That's exactly why we created inside NFTs. On our website, we teach you everything you need to know about sports NFTs. In our German-speaking Discord community, we facilitate exchange among like-minded people. And on top of that, we have developed prorare, a portfolio tracker for Sorare managers that gives you a complete overview of your performance and makes annoying Excel spreadsheets superfluous.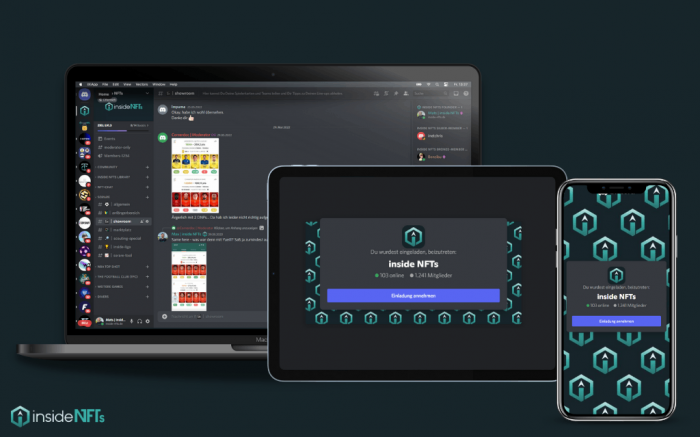 In March 2021, we first heard about NBA Top Shot, a new type of blockchain-based trading card game. We immediately started to soak up all the information available. When we also discovered Sorare shortly afterwards, the NFT fever had well and truly gripped us.
However, we soon realised that thoroughly researched and well-prepared content was rare on the German-language web. The big news portals only scratched the surface with regard to NFTs. The few blogs on the subject were flooded with advertising and mostly copied their content from American sites.
For this reason, we started publishing our own articles and guides in May 2021. At the same time, we opened a German-language sports NFT community on Discord. By 2022, we had also started to translate our Sorare content to English.
In the summer of 2021, Germany also started to experience a real hype around non-fungible tokens. Of course, we were happy about the strong growth in website visitors, community members and cooperation requests, but we kept our focus on NFTs in the sports sector.
Hence, instead of flipping NFTs on OpenSea, we began to develop the Sorare portfolio tracker prorare in early 2022. From our own experience and exchanges with our community, we knew that many Sorare managers waste their time manually documenting their transactions, be it for tax returns or to evaluate their financial performance.
In July 2022, we finally released prorare as a free-to-use web application. We are proud that many fantasy managers are now using prorare and that the tedious creation of Excel spreadsheets is finally history!
Nolan Lewis, Co-Founder
Nolan is in charge of the development and scaling of the technology infrastructure of inside NFTs. With prorare, he has also developed one of the most popular web applications in the Sorare ecosystem.
Nolan gained valuable experience in various positions in management consulting, banking and industry before founding inside NFTs. Due to his interest in computer science, he also self-studied software engineering and realised various private and professional IT projects in the last few years.
Nolan graduated from the Johann Wolfgang Goethe University in Frankfurt am Main with a bachelor's degree in Economics.
Contact: nolan.lewis@inside-nfts.de
LinkedIn: linkedin.com/in/nolanlewis
Mats von Gegerfelt, Co-Founder
Mats has been intensively involved with NFTs since the beginning of 2021. Among other things, he has written about German NFT start-ups for t3n and conducted research on NFT buyer segments and NFT marketing use cases in the course of his academic studies. At inside NFTs, he is mainly responsible for the areas of business development, SEO, content and design. 
Before founding inside NFTs, Mats worked in the strategy unit of a multinational chemical company. In this role, he was involved in developing new business opportunities in the field of additive manufacturing.
Mats holds a bachelor's and a master's degree in business administration from the University of Mannheim. He also completed semesters abroad at the Católica Lisbon School of Business and Economics in Portugal and at the Auckland University of Technology in New Zealand.
Contact: mats.vongegerfelt@inside-nfts.de
LinkedIn: linkedin.com/in/mats-von-gegerfelt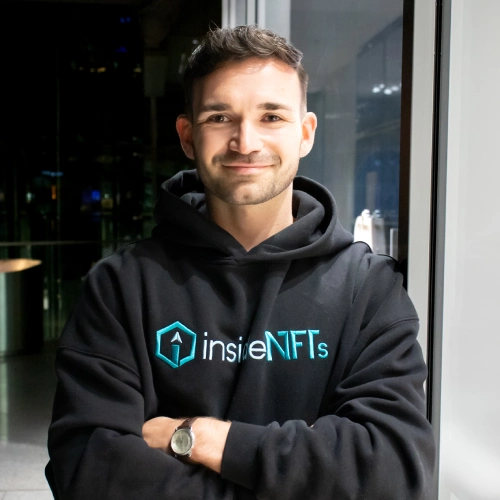 Max Wiegand, Co-Founder
As the person responsible for community management and content creation, Max plays a key role in shaping the external image of inside NFTs. Besides, he is without doubt one of the most knowledgeable Sorare managers in the German-speaking world.
During his studies, Max worked as a student trainee and intern in management consultancy and industry. Since 2020, however, he has dedicated his professional life to commercial aviation.
Max also holds a bachelor's degree in economics from Frankfurt's Goethe University – his co-founder Nolan Lewis and he studied together for several semesters. Max also gained international experience during a semester abroad at The New School University in New York.
Contact: max.wiegand@inside-nfts.de
LinkedIn: linkedin.com/in/max-wiegand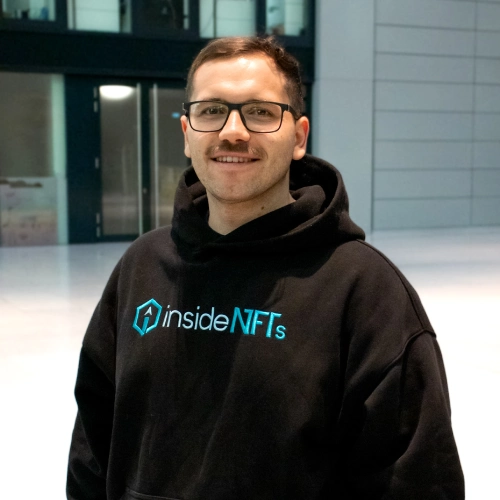 Alexander Hötz, Co-Founder
Alexander is responsible for Finance & Legal. Although he is therefore mostly active in the background, his work ensures that inside NFTs and prorare stand on a solid foundation, both legally and financially.
In his position, Alexander can draw on his several years of experience in banking and financial advisory. After his first professional stop in wealth management at a savings bank, he set up his own business as an independent insurance broker and financial advisor in 2020.
Alexander obtained his bachelor's degree with a focus on business administration and banking from the Baden-Württemberg Cooperative State University in 2018.
Contact: alexander.hoetz@inside-nfts.de
LinkedIn: linkedin.com/in/alexanderhötz