Add a header to begin generating the table of contents
Sorare review (2023): Testing the fantasy football game
The NFT-based fantasy football manager Sorare has gained high popularity around the globe. But is Sorare really legit and is it worth signing up for? After almost two years of playing, we share our personal experiences as well as Sorare reviews from veteran managers from our community.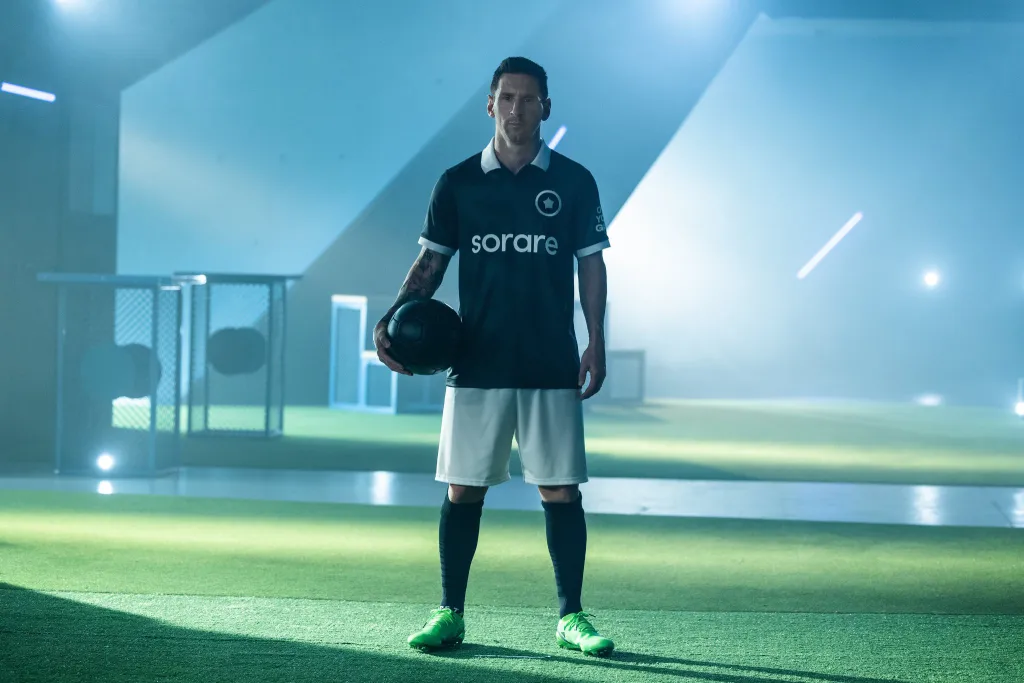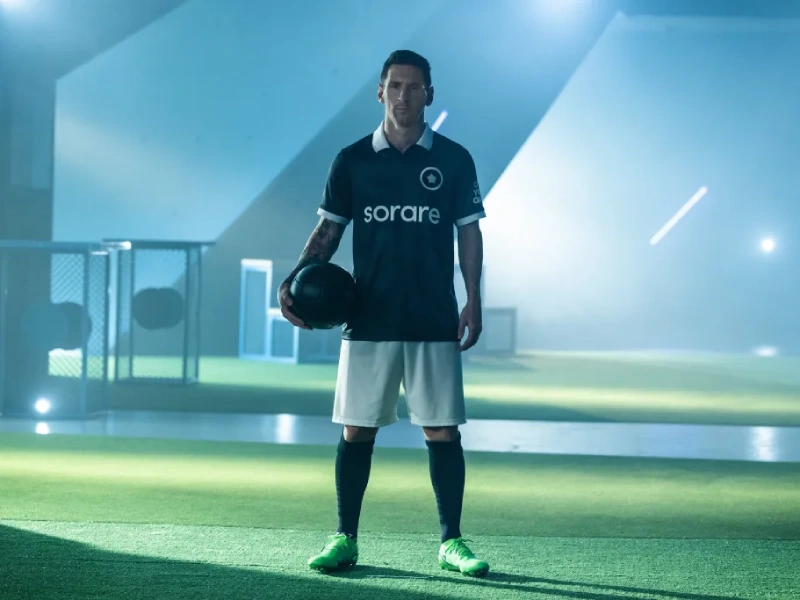 Add a header to begin generating the table of contents
After almost two years of playing Sorare, we have experienced almost everything from typical beginner's mistakes to real top placements. There are a few things we would certainly do differently today, but as the saying goes: Hindsight is easier than foresight. That doesn't mean, however, that you have to make the same mistakes! Time for an extensive and honest Sorare review.
What is Sorare?
If you are still wondering what Sorare is, here is the short version: Sorare is a new type of football manager game based on so-called non-fungible tokens (NFTs). As a manager, you can acquire the limited and digital player cards of stars like Haaland or Mbappé and line them up on match days.
If your players perform well in real life, you will also achieve a good ranking in the game – and have the chance to win attractive prizes in the form of cryptocurrencies and player cards. Of course, there are a few things to keep in mind, such as the different rarity levels of the cards or the numerous competitions in which you can participate. You can read more about Sorare's gameplay in our Sorare beginner's guide.
Let's now get to the core question of this article: What are our own experiences with the popular football manager Sorare?
Our experiences with Sorare
Quite frankly, the start was rather bumpy. Enthusiastic about the concept, we jumped on the platform, bought players, and played various tournaments. A real strategy was nowhere to be found. It took weeks, if not months, until we knew and understood all facets of the gameplay. In other words: all beginnings are hard.
So here is our first important tip for beginners:
Take advantage of beginners' tournaments!
In order to have a chance at real top rankings at Sorare, significant amounts of money usually have to be invested. Solid preparation is therefore extremely important. In any case, you should use the free beginners' tournaments to get to know the gameplay at your own pace.
Over time, we delved deeper into the game and slowly built up an expertise. We initially focused on rare cards from the North American Major League Soccer (MLS). Since there were no Limited cards yet (the lowest scarcity level as of 2023), this was one of the few less expensive alternatives. Besides, there are some very interesting teams and players overseas!
Ultimately, we invested a low to mid four-figure euro amount in our MLS squad. The results after a few months very already quite satisfying: Several lucrative prize rankings – including one top 5 and five top 30 finishes in the "Champion America" tournament – as well as numerous "smaller" ETH winnings from the All Star competition. Could be worse!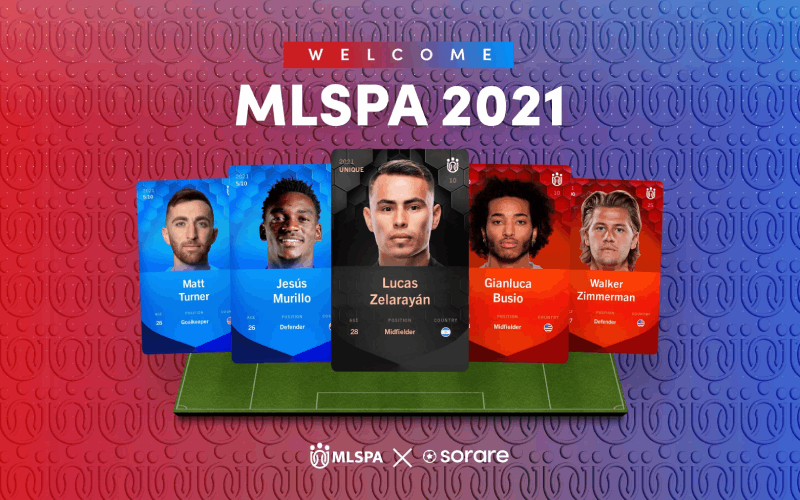 By the end of our first MLS season, we had recouped a large part of our investment. After an initial multiplication, our squad value was subject to strong fluctuations as the season progressed. Of course, this also had to do with the volatile exchange rate of Ethereum's cryptocurrency ETH that the game is ultimately based upon.
The right distribution of your budget
Regardless of the tournament or the rarity of player cards, we believe that one's initial budget should be used in a very targeted way. One real top team is usually more profitable than several middle-class teams - a thesis we can confirm from our own experience with Sorare.
At this point, we would like to make an important remark: Even with a long-term investment horizon, there is no guarantee for a positive financial performance of your player cards. In addition to the general market development, scenarios such as player transfers, injuries or poor performances can lead to significant losses in value!
By the way, we used our gained profits to continuously strengthen our team. In addition, we gave the European Limited competitions a try. We didn't (yet) hit the big time, mostly due to the huge competition – but it's certainly all the more fun in the domestic leagues!
Sorare: Our personal review
Whether Sorare is the right game for you depends largely on your actual intentions. From our point of view, Sorare is not suitable for people who are only looking for quick profits. Too much time and heart must be invested to internalise the subtleties of the gameplay and to stay up-to-date at all times. 
In addition, competitive teams still cost a lot of money – even in the Limited tournaments you quickly end up with four-digit amounts. Admittedly, Sorare offers a whole series of exciting, free entry tournaments. This can, however, not hide the fact that being successful in the "real" tournaments is quite costly.
On the other hand, however, there is a lot of fun and excitement, an extremely sophisticated gameplay and the chance of winning regular prizes. In a mix of fantasy football, collectible card game and crypto-investment, Sorare represents a completely new experience for open-minded football fans.
One thing is for sure: We at inside NFTs are looking forward to the upcoming season!
Limited budget? Work your way up!
"Exotic" leagues such as the Asian K1 or J1, where you can get competitive teams for comparatively small sums, offer a good starting point! From there, you can make use of your rewards and price money to expand your squad.
Is Sorare a legit company?
To answer the question in advance: Yes, definitely. Like any fast-growing company, Sorare had to deal with minor problems in the beginning: Bugs, delayed awarding of prizes or missing website translations. Nothing to speak of, though. In our view, Sorare is a reputable and extremely innovative young company.
The two co-founders and friends Nicolas Julia and Adrien Montfort look back on years of experience in the blockchain sector. Founded in 2018, the company now employs more than 200 people in Paris (France) and New York (United States). To date, official licensing agreements have been concluded with an astonishing 315 clubs from 50 professional leagues worldwide.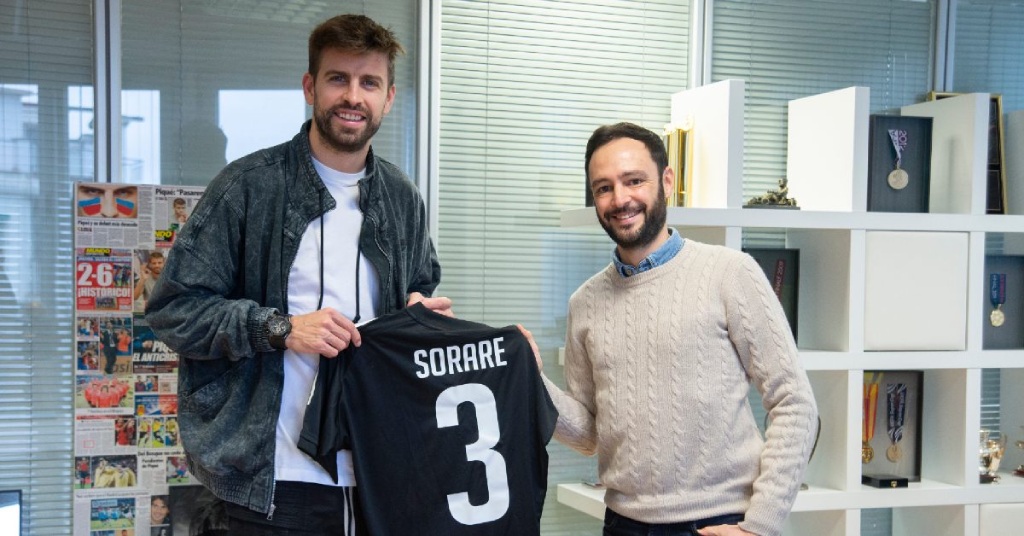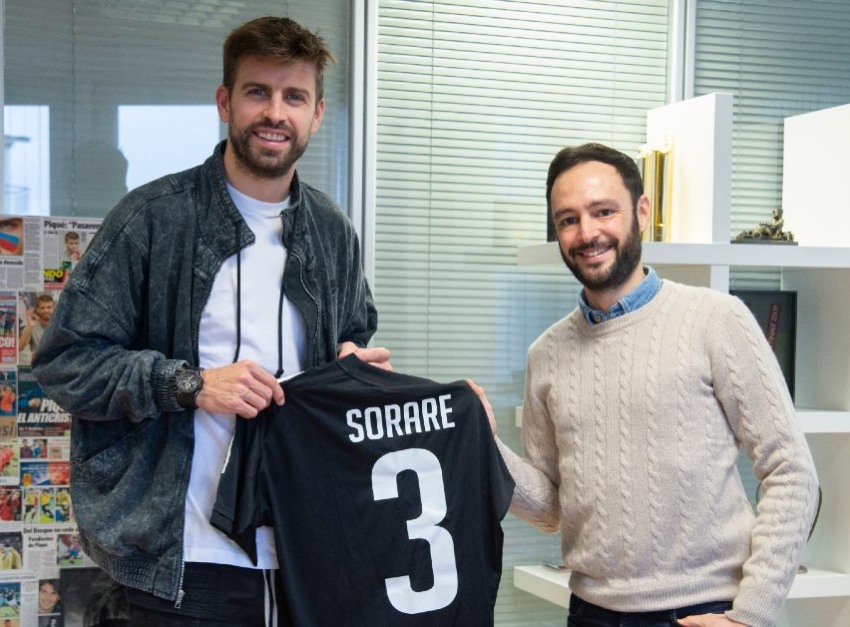 However, not only the team itself, but also renowned investors believe in Sorare's success. At the end of 2021, they secured the largest single investment in the history of NFTs: Softbank & Co. invested an unbelievable €580 million – valuing the French NFT start-up at a staggering €3.7 billion. We've written a whole article about staggering Sorare statistics!
Sorare is also supported by numerous stars from the sports world. Among others, world champion Gerard Piqué is engaged as a strategic advisor and official advertising partnerships exist with world stars and club mates Lionel Messi and Kylian Mbappé. Some of the best-known private investors include Antoine Griezmann, Oliver Bierhoff and Gary Vaynerchuk.
Reviews by other Sorare managers
An important element of success is the regular exchange with like-minded Sorare managers. For this article, we asked some of our most active community members about their own experiences with Sorare. By clicking on the usernames, you can access their profiles on SorareData and get your own impression.
Your exclusive sign-up bonus
Finally, we hope that this report has given you a better picture of Sorare and helps in avoiding one or two typical beginners's mistakes. If you have any questions or feel like sharing your own review of Sorare, please feel free to contact us at any time!
Get a Limited card for free!
If you don't have a Sorare account yet, you should definitely take advantage of our exclusive sign-up bonus: With your fifth new signing from the transfer market, you will receive a Limited card as a gift that you can either collect, sell or use in the various tournaments. Simply register free of charge using the button below.

Max is co-founder of inside NFTs. After graduating in economics in Frankfurt am Main (Germany) and New York (USA), he pursued a career in commercial aviation. Nonetheless, he retained his long-standing interest in blockchain technology and thus came across non-fungible tokens in early 2021. Ever since, he has been passionately writing guides and articles about Sorare and other NFT projects.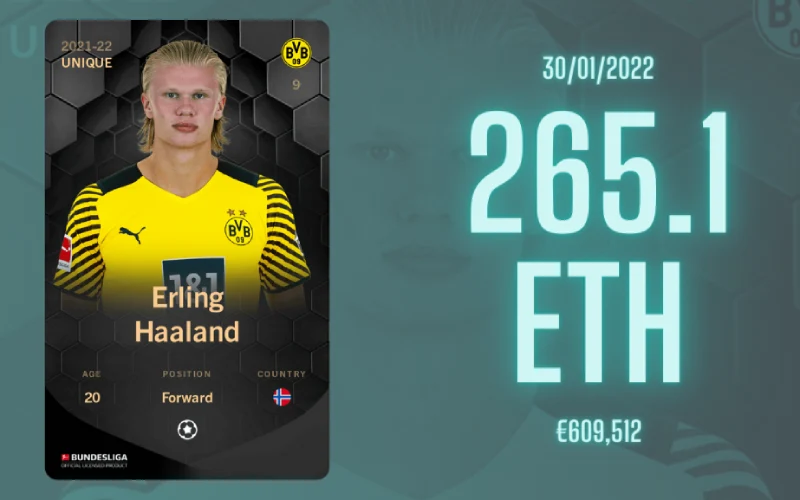 Check out the ultimate ranking of the most expensive Sorare cards of all time! Who will break the sales record? Haaland vs. Mbappé